Bombshell statement from Irish organization representing hare coursing and track racing

international | animal rights | press release

Saturday September 10, 2016 20:08

by Ban Hare Coursing in Ireland
Real Life Horror Story...
A few months after the defeat of Bill to ban hare coursing in Ireland's parliament, an extraordinary statement from the Greyhound Owners and Breeders Federation (IGOBF) has come to light.

The IGBOF is the main body representing those involved in greyhound racing and hare coursing in Ireland.

The statement claims that Ireland's greyhound industry is a "failure", with rising debts and plummeting attendance and sponsorship - and that the decline looks set to continue.

The bombshell IGBOF statement (link to it below) reveals that a meeting held in June at the Department of Agriculture involved a "detailed discussion on the decline of the industry" and among the concerns raised were:

- The fact that the Tote at the Irish Greyhound Board has fallen from €48 million in 2007 to €24 million in 2011 and to €19.9 million in 2014

- Attendance has fallen from 1.28 million in 2007 to 756,000 in 2011 to 644,000 in 2014

- Sponsorship has fallen from €2.09 million in 2007 to just €879,000 in 2014.
Present at the meeting were Minister of State at the Department of Agriculture, Andrew Doyle and the Department's Assistant Secretary General, Brendan Gleeson.

Among the issues covered was the "worrying" decline in the breeding of greyhounds. Quoted figures from the Irish Coursing Club show that "the number of active owners have declined from 9,826 to 5,940 in the period 2011 to 2015 and in spite of the breeding incentive introduced in April 2016, matings for the first five months of 2016 are 10% less than the same period in 2015."

Also discussed were rising debts at the Irish Greyhound Board and soaring staff costs, said to be €8.3 million in 2014 compared to €7.05 million in 2011.

Questions were raised at the meeting about why there are no figures available for the number of people employed in the greyhound industry. The Assistant Secretary General of the Dept of Agriculture agreed that any industry that was in receipt of Government funding would be obliged to disclose how many people were employed in the particular industry. He could not give any explanation as to why nobody knew how many people worked in the greyhound industry.

The IGOBF stated that "we don't expect any figures to be made public as this would only highlight the failure of the industry."
The issue of "illegally registered dogs" also came up for discussion, with fears expressed about legal challenges being launched if illegal dogs were disqualified or if illegal dogs won races –

Regarding greyhound doping, those at the meeting were told that the Morris Report "would answer all issues". Minister Doyle was questioned about why the IGB "had the report for twelve months but refused to publish it".

The Irish Greyhound Board was also criticized by the IGOBF in relation to finances, saying: "The IGB is devoid of ideas and has now become totally dependent on government funding. The general public perception which will become more negative due to the failure to address welfare issues suggests this money may not always be available."

The statement concludes: "Having spent over an hour in the company of the Minister and Brendan Gleeson, the two most influential people regarding the direction of the Irish greyhound industry, I expect the decline of the industry will continue".
Animal protection groups will now be urging all members of the Irish parliament to oppose any further State funding of this cruel and utterly corrupt industry, which encompasses the vile practice of hare coursing, "blooding" of dogs on live animals, widespread doping of greyhounds, the callous treatment of dogs whose racing/coursing days are over, and their export to China where they are raced to death or boiled alive for human consumption.

Each year, even in the darkest hours of the austerity regime, the government has forked out enormous sums of tax payer's money to this blot on the Irish sporting scene.

This vile industry is in terminal decline, and should be encouraged on its way into the dustbin of history. It does not deserve to receive a single cent in the forthcoming Budget.

The full IGOBF statement can be accessed and read at this link:

http://igobf.ie/wp/?p=573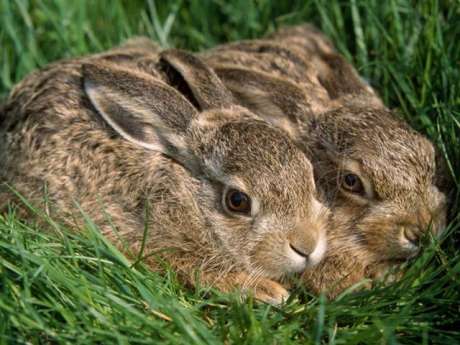 Victims of Irish coursing horror