Cavan County Council Back N3 Route

cavan | environment | news report

Wednesday December 15, 2004 21:56

by Michael Lynch - Red Branch Heritage

redbranch at oceanfree dot net
Red Branch Heritage reacts to council statements.
Leading Councilors on Cavan County Council have this week come out strongly in support of the NRA favored route of the N3 motorway through the Tara/Skryne area of Co. Meath.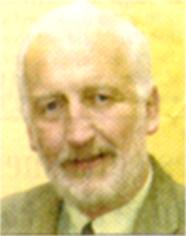 Cavan County Councilors from the two main political parties have this week come out strongly in support of the National Roads Authority favored route of the proposed new N3 Motorway, which threatens the ancient Tara heritage area of Co. Meath.
Red Branch Heritage secretary, Susan Hayes has responded, saying she is not at all surprised by the council stance. "We at Red Branch Heritage are only too familiar with attitudes on Cavan Council to heritage sites and development interests and I have stated publicly in the recent past that I have little faith in Cavan Councilors or County Manager Jack Keyes as regards their interest in protecting heritage sites in the county or elsewhere and this weeks comments from the County Manager and Councilors have only proven the point."
Both Fianna Fail and Fine Gael councilors including former TD Andrew Boylan and Cavan County Manager Jack Keyes has stated their support for the NRA Favored route. Mr. Keyes stated that a small number of objectors should not be allowed to halt urgent development.