Mayday From Tesco in Douglas, Cork. 'If You Tolerate This . . . Who'll Be Next?'

cork | worker & community struggles and protests | feature

Friday May 01, 2009 08:06

by John B - Cork Mayday Collective
This morning (29 April) in Cork workers from the Douglas, Cork branch of Tescos went out on strike in defence of their jobs.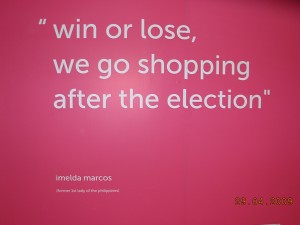 Tescos are just putting the finishing touches to a shiny new store complete with multi storey carpark that puts another nail in the coffin of any character that the centre of Douglas had left. (Two shopping centres, A Topaz garage, lots of carparking space , a McDonald's…. you get the picture. There is a nice Farmer's market in the park on Saturday though). Anyway, that aside, Tesco is trying to lay off all it's workers and then rehire them under tighter contracts. The first lay offs are meant to begin tomorrow (30th April). The workers, supported by Mandate, their union, are out on strike until this is sorted out.

I went along to support them (Apr 29th) because I think Tesco is a huge monster seeking an inordinate amount of control over our lives including the foodchain and the economy and they need to be stopped. Any action that breaks the routine of the working day is to be applauded, especially if the aim is to improve one's lot and that of others. Make no mistake - the struggle of these workers is the struggle of us all because in these recessionary times - any chance that capitalism gets to take up the slack and tighten the rope on us - it will take.

I was struck by the restrictions apparently placed on the picket. The workers I spoke to said that their picket had to remain within a defined area in the shopping centre and that they were not allowed to show their banners elsewhere in the centre. There was a security guard present at all times keeping an eye on things when I was there though he was pleasant enough. I hope that these folks see through these arbitrary conditions being placed on them and start making up their own rules.
I also spoke to the butcher across from Tescos in the centre. He was broadly supportive of the workers but worried for his own business. He said that his custom had been very low that morning on account of the strike. This kind of thing could turn folk against the strikers so perhaps rather than just boycotting Tescos and going to Dunnes instead people need to actively support small local businesses. The shopping might take longer but it'll be more personal, also think about how everyone benefits because money going to small local businesses tends to remain in the community. Unlike some other businesses I could mention.
We should all get out and support these folks and use the window that they have helped open to build links across trades, professions and movements. The recession may be a scary one if you have a mortgage and three kids to support and you don't know your neighbours but it is also a chance to break down the walls that capitalism puts between us and create a more compassionate, cooperative society where we can define our own futures…..

Boycott Tescos and all multinationals
Support local businesses, food producers and manufacturers
Grow your own community
Grow your own food