Video: Joe Higgins - Defending Workers Rights & Public Services

dublin | politics / elections | other press

Friday May 29, 2009 11:17

by Joe Higgins.eu - Socialist Party

info at joehiggins dot eu
Joe Higgins is standing for the Dublin Constituency in the Euro Elections to be held on Friday, June 5th
This is the second of a series of videos on what Joe Higgins stands for. Here Joe outlines why he stands for defending workers rights and public services. He argues the Trade Unions must be forced to take action to fight the attacks. More videos of his key demands will be put on the campaign's YouTube channel, available at http://www.youtube.com/VoteJoeHiggins so make sure to subscribe or check back regularly.
For Joe's 10 key issues check out: http://www.joehiggins.eu/ideas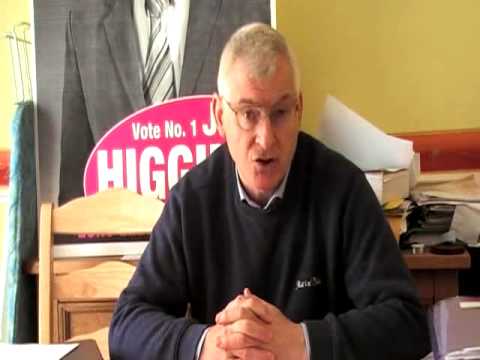 Caption: Agree? Support Joe Higgins? Check out www.joehiggins.eu to volunteer, donate or subscribe.