Tipperary - Event Notice
Thursday January 01 1970
National Demo Against Hare-Coursing 2010

tipperary | animal rights | event notice

Thursday November 19, 2009 19:21

by John Carmody - Animal Rights Action Network (ARAN)

arancampaigns at eircom dot net

0872391646
Mark Your Diaries, Now!
ARAN will be protesting the annual hare coursing finals in 2010 - Please join the protest against this barbaric 'sport'

When: Wednesday, February 3rd 201 @ 12 noon sharp to 3p.m
Where: Powerstown Park, Clonmel, Co. Tipperary (Front Entrance)
Contact: John Carmody, Stephan Wymore 087-2391646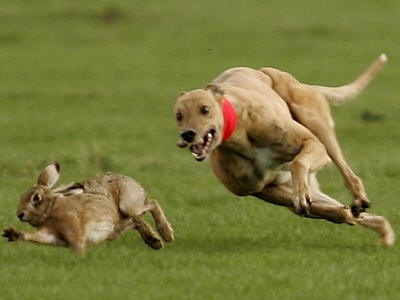 Wherever you live in Ireland or whatever you are planning to do on February 3, 2010 -- we ask that you please make plans to set aside just this one day to attend this vital demonstration.

This is an event you will not want to miss, as not only will it be a positive and uplifting event, but you'll also meet other compassionate and kind people just like you who are working to end cruelty to animals and people who have devoted their lives to campaigning for the rights of animals. This once yearly event needs to be exposed for what it truly is -- help stop cruelty to hares who are panicked, injured, and tortured simply for amusement, so please mark your diaries, book your day off work, college, or school and be sure to stand with ARAN as we peacefully speak out for Ireland's hunted wildlife. Together we can and will make a difference to end cruel and barbaric bloodsports in Ireland.

Unfortunetly due to weather reasons beyond our control a join demo between ARAN and ICABS had to be cancelled at the 2009 finals back in February.

Visit www.banbloodsports.com to read the facts on Ireland's cruel bloodsports and to see the real truth - something hunters and bloodsports enthusiasts are desperate to hide.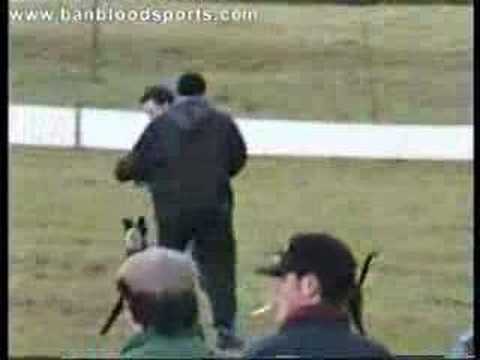 Caption: Hare Coursing Cruelty in Ireland, Video Courtest of ICABS