West Tyrone Sinn Fein Youth Election Broadcast 2010

tyrone | politics / elections | press release

Thursday April 22, 2010 16:17

by West Tyrone Ógra Shinn Féin - Sinn Féin

osfnational at yahoo dot ie
West Tyrone Ógra Shinn Féin have launched a youth election broadcast today (21/04/10) for the upcoming Westminster Election on May 6th.

The youth broadcast features endorsements for Pat Doherty MP from Tyrone GAA County Star Seán O'Neill, Tyrone Hurler Mickey Kelly, and Dromore GAA supremo Fabian O'Neill who captained the triumphant 2007 Dromore Team to their first County Championship.

Encouraging young people to watch the youth broadcast on YouTube, West Tyrone Ógra chairperson Kerry McColgan said,

"Sinn Fein are a party of youth, led by young people and working for youth needs. It is very important that we engage young people were young people are at, particularly online on sites like YouTube and Facebook. On top of the traditional and essential door to door canvass we will be bringing this election into the 21st Century by canvassing online."

"The youth issues we will be working on in the next 5 years include, providing more youth investment in sports and youth clubs, providing more fair paid jobs for young people, delivering a state of the art Educational Campus in Omagh, providing increased funding for local initiatives on Suicide Prevention and Drug and Alcohol Awareness, lobbying and helping create affordable housing, ensuring increased funding and resourcing to the Irish language and continuing to build the peace process and progress Irish Unity. All of these issues are covered in the youth broadcast and it is our promise to the youth of West Tyrone to work with them in the next 5 years to achieve all of this. Everyone has their part to play, on May 6th play your part by voting Pat Doherty."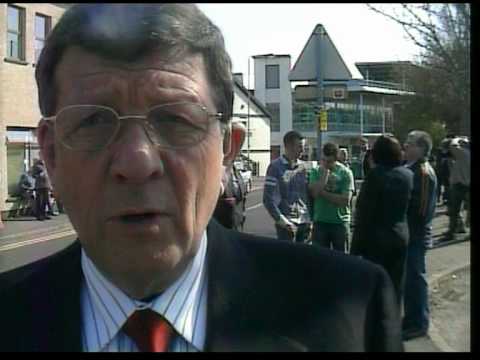 Caption: Embedded video Youtube Video