Save Donegal Health Services Public Meeting, night before Jim McDaid resigns

donegal | rights, freedoms and repression | news report

Thursday November 04, 2010 09:40

by Trade Union TV

tradeuniontv at gmail dot com

0876101340
Watch and listen to some of the speakers and the questions and heckling from the audience.
Jim McDaid resigned the morning after this meeting.
The Save Donegal Health Services group held a public meeting in the Mount Errigal Hotel Monday 1st November. Jim McDaid TD Independant Fianna Fail, Cllr. Frank McDrearty Labour, Senator Joe McHugh FG, Senator Pearse Doherty SF and representing Congress Jack O'Connor SIPTU were speakers.

Jim McDaid resigned his seat the morning after this meeting further destabilising the government. he blames the 'shackles of social partnership' for the countries ills. Jim McDaid was distracted, irritable at this meeting. The audience were unhappy with the politicians as they were fed up with 'waffle' and wanted real strategies to save their health service.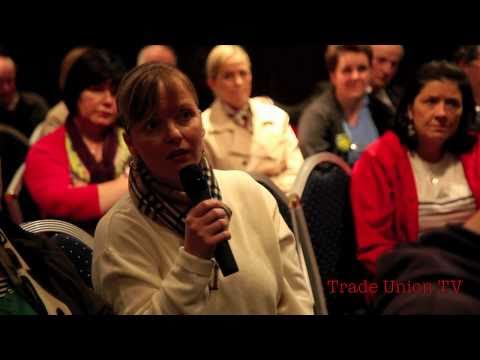 Caption: Save Donegal Health Services Public Meeting, night before Jim McDaid resigns